As residents of the Jersey Shore, when I was pregnant and creating my baby registry I had a lot of baby beach essentials on the list. I had various tents, special blankets for my kid to sit on, portable fans, etc. The list was extensive.
Then when I finally had my baby and began bringing him to the beach, I was surprised by what I needed and what I actually didn't need. Below I created a short list of things that are essential and that I will not go to the beach without now:
Babyganics SPF 50+ Sunscreen Lotion & Stick
If you've ever been on my Instagram, you know that I talk about Babyganics a lot. I love all of their products. They are organic, natural, non-toxic, etc. I am a huge fan of their All Purpose Surface Wipes, bath time washes, and even their Benzocaine Free Gel Teething Pods. I have not used any products by this brand that I have disliked so far, and their sunscreen is awesome, too. It is smooth like a real lotion, not smelly, and is kind on his sensitive skin. I also really like the stick because it's a bit easier to put on his face. Also, and most importantly, he has not burned once! 10/10 would recommend! You can get the lotion here, and the stick here.
Sun Hat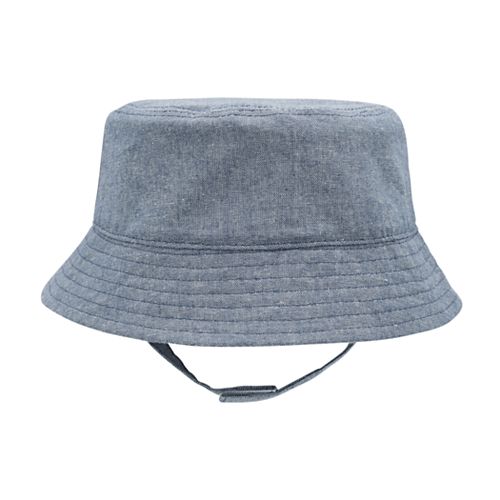 This is the exact hat that our son wears! (Check the featured pic on the post!) Even though he is covered head-to-toe in sunscreen, he still manages to splash water, rub his face, etc., so I feel better if he wears a hat. Not to mention, they are so cute!
Cold Fruit and Yogurt
Personally, when I am on the beach, I love fruit and yogurt. I pack it all in my cooler and these snacks in the hot sun are so good. I figured: wouldn't babies feel the same way?
When our son became old enough to start trying dairy he became obsessed with yogurt. I am pretty sure it's one of his favorite foods. Yogurt is not only delicious and healthy, but the cold is probably soothing on his teething gums. These Stonyfield YoBaby yogurts are his favorite. They are so yummy! Plus, I love them because they are the perfect size, organic, pasture raised, probiotic, and are non-GMO. I highly recommend Stonyfield for any dairy needs. My whole family eats Stoneyfield's products.
In addition to the yogurt, I also pack him cold fruit pouches to snack on. These Happy Baby fruit pouches are some of our favorites!
Reusable Swim Diaper
If you've browsed my blog a bit, you probably know that we try to be as eco-friendly as possible. That is why my family opted for these reusable swim diapers for the beach! I understand that there is an "eww" factor to reusable diapers, but the alternative is wasting dozens of diapers at the beach and the possibility of leaving one behind for an animal or something to snatch up. Not to mention, you can buy one or two and be done! I love that I don't have to keep buying packages of swim diapers. Plus, how cute are these!?
Cotton Muslin Swaddle Blankets
Have you ever been on the beach when suddenly a cloud comes along, covers the sun, and the temperature drops? If so, you know it can get cold quickly, especially when the breeze is coming off the water. I always pack some blankets with me just in case this happens. I love these cotton muslin swaddles from Aden + Anais because they are quite large and can be layered, are lightweight, very cute, and dry quickly if wet.
Hooded Towels
I love hooded towels for babies because I think they keep them warmer when getting out of the water, or at least more so than regular towels. We have a few hooded towels, but this Elmo towel and these beach wrap towels are our favorite! They are both pretty lightweight and dry quickly, and those two qualities are necessities for ay beach day.
Inflatable Bath Tub/Pool
Okay, this one sounds crazy and you're probably thinking, Why don't you just bring an inflatable pool? Good question!
So, to begin, we bring an inflatable pool (or duck…) to the beach because our son loves the water. If he could sit in a bathtub, pool, ocean, etc., all day he would. I can enjoy sitting on the sand while being right there watching him. Further, I can control the temperature. I can add water to the inflatable pool and let it get as warm as I want before allowing him in. Sometimes ocean water is a little too cold in the beginning of the season, or the waves are too rough, etc. Next, we bring this duck because before he was able to sit up on his own, he didn't have much room to fall over while sitting in this. The pools were a little too wide. Lastly, I really enjoy all of the weird looks I get on the beach when everyone watches me roll up with a huge inflatable duck. It's really great! Haha…
So, this is my essential list! Obviously this is not all that I bring, but these are a few items I am sure to pack that are my favorite. I also bring an umbrella, large sheet, other foods, beach-safe toys, medicines, etc.
What do you bring to the beach with your little ones? I would love to hear!